Repton is the cradle of Christianity in the Midlands. Christians have worshipped on this site since 653 AD, when Elfleda, the new bride of Peada, son of King Penda of Mercia, introduced Christianity to his father's kingdom at Repton. But while cherishing our past, we look to the future; recent years have seen major works to conserve the building and improve facilities. We welcome you to our website.
St Wystan's Church is currently closed
As a place of prayer and sanctuary, we hope to be allowed to re-open as soon as possible.
Meanwhile, if you have a spiritual need or an enquiry, please contact the Vicar, Martin Flowerdew - by email if possible.
Responding to Coronavirus
Worship, Pastoral Care and Spiritual Health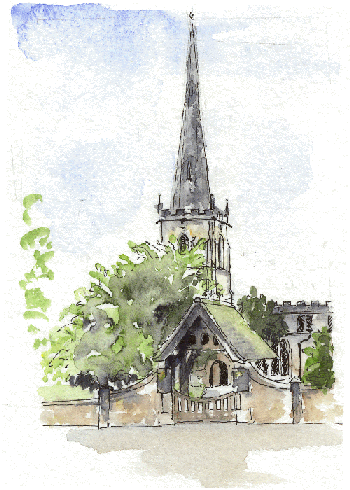 Repton crypt, dating from the first half of the 8th century, is of exceptional interest. Constructed perhaps as a baptistery, later a royal mausoleum, then a place of pilgrimage to St Wystan, it is one of the oldest and most important examples of Anglo-Saxon architecture to survive intact. Sir John Betjeman described it as "holy air encased in stone".
Do explore the website. As well as describing us and our beliefs, there are descriptions of the church and its history. The site index, links below and links tables provide easy shortcuts.